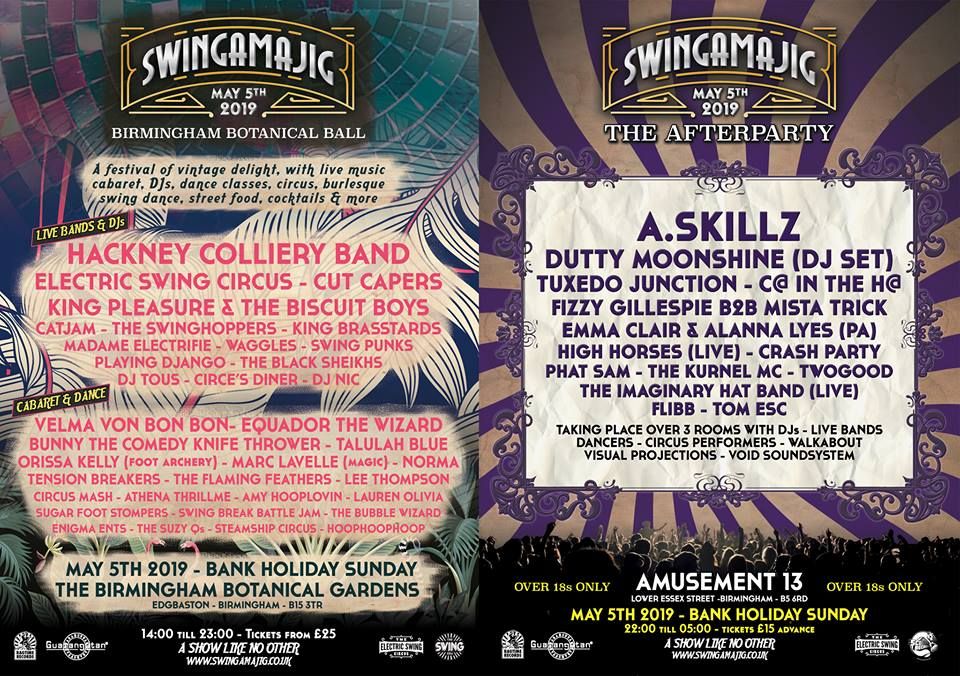 The Swing punks are looking forward to opening this years Swingamajig at 2.30 pm in Birmingham Botanical Gardens ! 
Swingamajig is all about the sights and sounds of the 1920s with a modern twist and this year we are swapping the industrial backdrop of the city for the glass houses, sprawling lawns and tropical greenhouses of Birmingham's Botanical Gardens. 
It's blend of music, dance, and cabaret is consumed by the most amazingly open community that everyone and anyone can join! The main event has previously attracted over 3,500 of the best dressed ladies and gents, we invite you all back for what is going to be a very special limited 2019 edition… 
TICKETS £25 ON SALE NOW! Kids welcome.